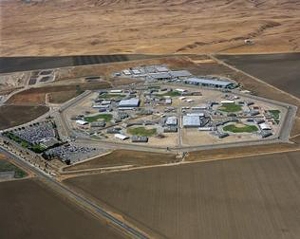 When Jeremy Romo was packed off to prison in 2012 for illegal possession of a firearm, he says he was as healthy as anyone, a construction worker who ran three miles each weekday and five miles on weekends.
By the time he was released in July 2013, the 34-year-old Manteca man says he had become a physical wreck, unable to run, suffering from joint pain and consigned to a life sentence of taking expensive medications to combat the Valley fever he contracted while in prison.
"This has just ruined my whole life," Romo said. "This disease is incurable. You can never get rid of it."
Hundreds of inmates have contracted Valley fever in recent years in an epidemic that has plagued state prisons in the Central Valley. The disease is more prevalent in that area of California and has contributed to the deaths of more than 30 inmates since 2005. Typically, symptoms of the disease include fatigue, fever, cough, night sweats, a shortness of breath and a rash on the upper body or legs.
Read more in The Sacramento Bee.
Photo courtesy of The Sacramento Bee.