9/16/14 at UC Merced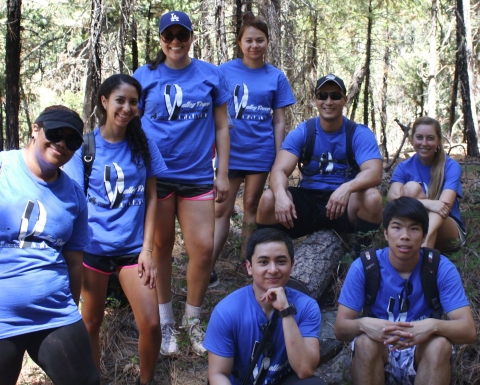 Valley Fever Researchers and Research Assistants prepare for VFA Day in Wawona (9/5/16)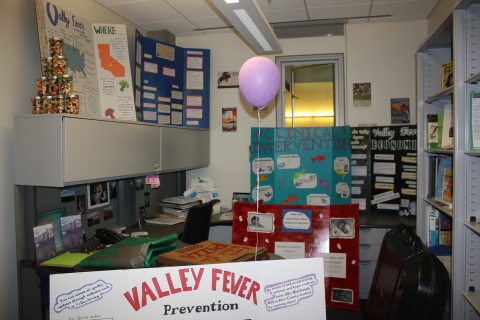 Health Sciences Research Assistants create materials for VFA Day at UC Merced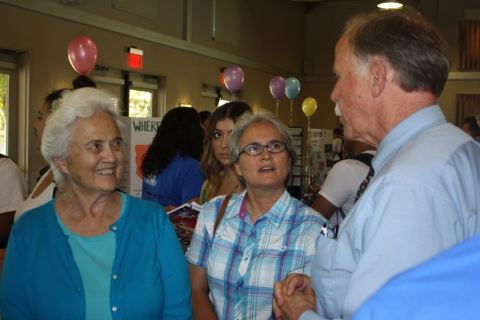 Dr. Michael MacLean of Kings County Public Health Department answers community members' questions about Valley Fever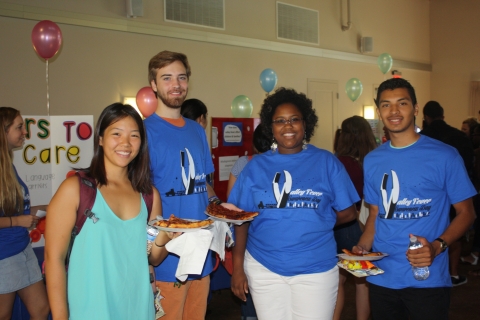 ASUCM helps connect all the premed clubs on campus to educate the community about Valley Fever
UCM students learn about Valley Fever by shooting down barriers to healthcare
Students dance to "Everybody Talks" to get people talking about Valley Fever.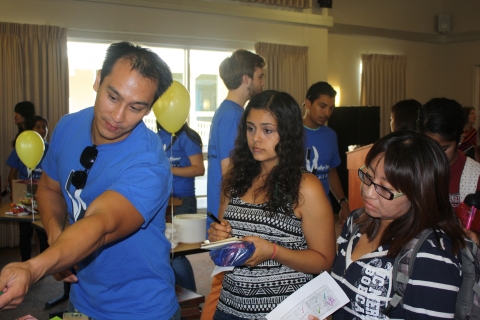 Biologist Larry Johnson explains the fungal lifecycle to students at VFA Day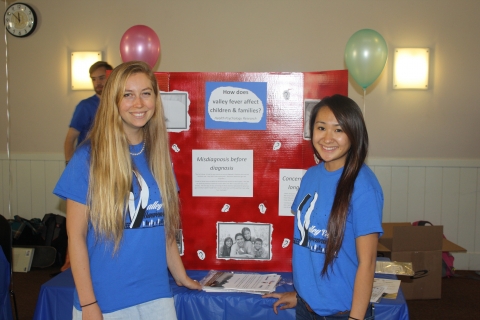 Dr. Erin Gaab and Research Assistant Crystal Bui educate participants about pediatric patients' perspectives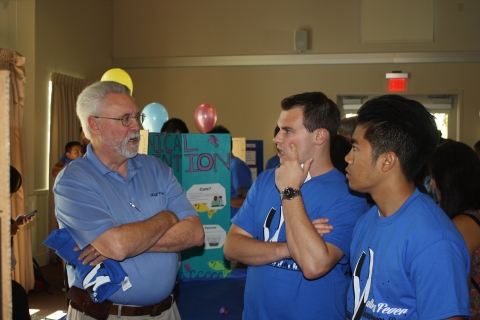 Dr. Michael Peterson (UCSF Fresno) talks to students about treating Valley Fever.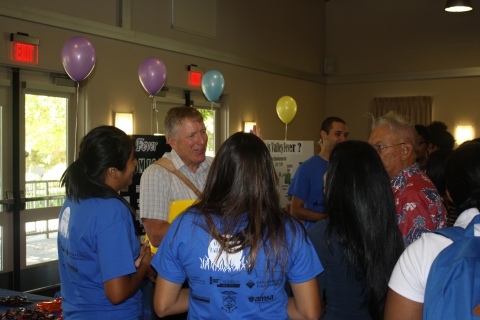 Professor Paul Brown discusses the cost of Valley Fever with students.
Director of Health Assessment and Epidemiology of the Kern County Department of Public Health Kirt Emery answers questions from a resident community member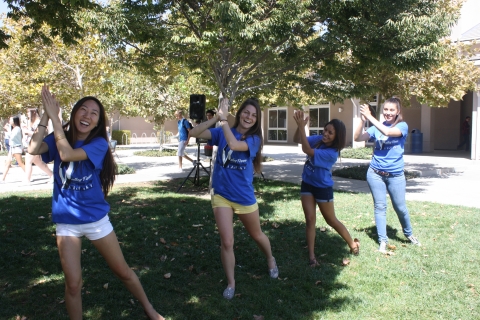 Valley Fever research assistants, premed students and recent graduate take a break to continue their flashmob moves outside in the UCM Quad to attract more people to the event