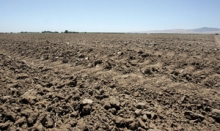 Reported cases of valley fever by Tracy residents have risen more than 500 percent during the past three years, according to public health officials.
The highest level of the fungus in San Joaquin County can be predominately found around Tracy, said Dr. Karen Furst, health officer for the San Joaquin County Public Health Services. In the state, the highest levels can be found in Kern, Tulare and Kings counties.
Reported cases in the county have climbed since 2009, but Furst said people need to become educated rather than panic.
"Valley fever has always been around Tracy and the San Joaquin Valley, so there is no reason for people to become alarmed about this now," Furst said. "But you need to be aware of the issue in and around where you live and be knowledgeable so you can take precautions."