Valley Fever Seminar Series: Professor David Ojcius
On Friday, April 18 at 1:00pm in the Social Sciences & Managment Building (Room 317) on the UC Merced campus, Professor David Ojcius from the School of Natural Sciences at UC Merced will give a talk entitled, Inflammasome Activation by the Fungal Pathogen, Aspergillus fumigatus." This will be the fifth of 12 talks about valley fever research.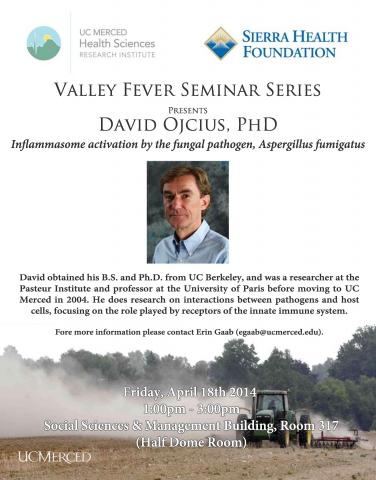 Date
April 18, 2014 -

1:00pm

to

3:00pm
Social Sciences & Management Building (Room 317)
5200 North Lake Rd.
United States