Valley Fever Seminar Series: David Filip
On Wednesday, April 23 at 1:00pm in the Social Sciences & Managment Building (Room 366) on the UC Merced campus, David Filip, co-founder of Valley Fever Survivor, will give a talk entitled, "Public and Medical Misinformation on Valley Fever." This will be the sixth of 12 talks about valley fever research.
This presentation is a video conference and will be live streamed in SSM 366. Please contact Erin Gaab for a link to the webcast for remote viewing.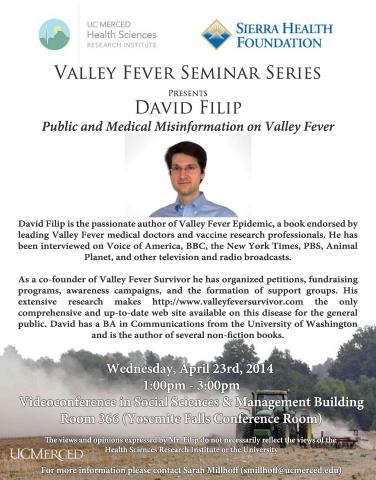 Date
April 23, 2014 -

1:00pm

to

3:00pm
Social Sciences & Management Building (Room 366)
5200 North Lake Rd.
United States